Ten years of hard work and fame!
2020 is a special year, extraordinary year, due to the epidemic "took" the candidates nearly 40 days of time, so by the The Central Committee of the Party and the State Council agreed to postpone the 2020 National Common Entrance Examination for Higher Education (hereinafter referred to as the "College Entrance Examination"). Held in one month, the exam is held on July 7-8.
The College Entrance Examination is currently recognized as the fairest way to select talent, affecting the fate of millions of individuals and families, as well as the country's development reserves. The means of human resources, so each year's college entrance exam is vital for individuals, families and countries.
Tomorrow the students will carry countless expectations into the battlefield of the college entrance examination, I hope each of you can play their best strength! May you all have the pride of a soldier sheathing his sword the moment you close your pen caps!
We wish every candidate a good luck and a satisfactory result to get into the university of their dreams!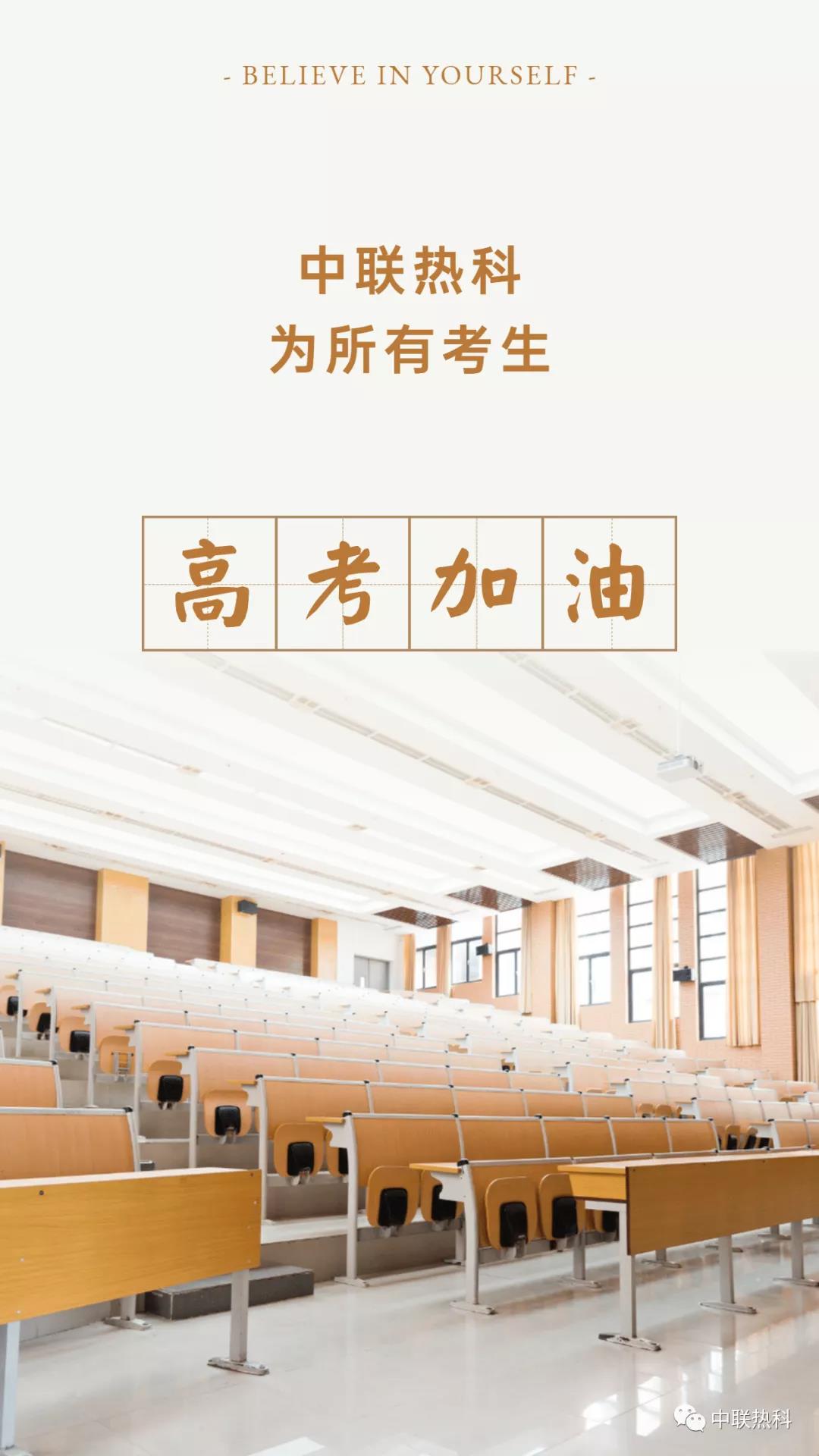 Zhonglian Thermal Technology has been adhering to the "scientific and technological innovation is the driving force of enterprise development", and constantly develop and innovate, and cooperate with many universities and institutes of technology We have invested a lot of money to train key talents, dig deep into technology to break through scientific research problems, and develop and provide products and services of excellent quality.
Translated with www.DeepL.com/Translator (free version)